The holiday office party. A time for co-workers to mingle, have fun and enjoy the holiday season. Don't use poor fashion etiquette and judgment when attending a work event. Women in the workforce have to work hard enough to build a professional image, one that can easily be ruined by using a work function to strut the goods with clothes that are inappropriate or too revealing.The key is finding balance between work and play, read how with these simple tips.
Holiday Fashion Faux Pas
It may be a festive party but it doesn't mean that you should get too carried away with it. Find a balance between festive and normal with what you're wearing.
Do not wear novelty socks, excessive holiday colors and items like reindeer antlers.
Channel the season with pops of green and red color like red pumps or a green silk blouse (not together). Unless the party has an ugly sweater theme, steer clear.
Best Holiday Party Fashion Choices
With the sparkle of snow and Christmas lights, glitter and sequin have long since been
a holiday fashion favorite and are super trendy this winter. Glitter accessories like pumps, clutches and belts are great festive accents while sequins sweaters are modest and fun.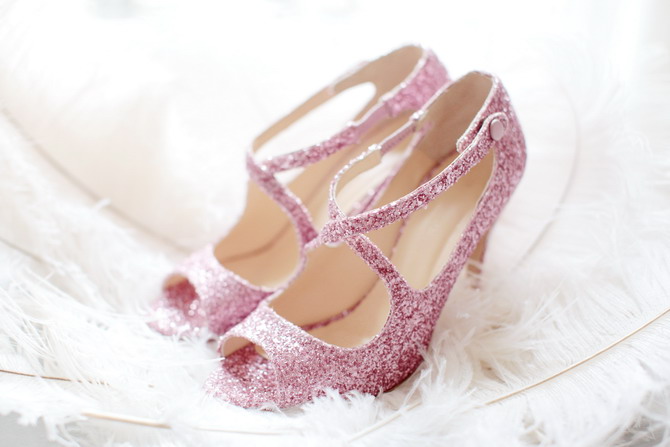 Be sure to match bright sparkling pieces with plain counterparts like black skinny jeans to avoid looking like a living holiday decoration. It's hard to not look amazing in a classic red or black dress. Pick one you feel pretty in and avoid anything too tight. Embellished accents on everything is also a big trend this season.
Bags, shoes, collars, dresses, hair accessories— adding statement pieces to a simple outfit is chic and can be festive. Try long, thin button-up blouses with a pair of red skinny jeans and plain pumps or booties. Layer with colorful blazers and subtle print trousers that you might not wear on a typical work day. Sheer, lace and patterned tights are great with a simple skirt and blouse and red lip-stick brings color to any outfit. And finally you can never go wrong with the classic LBD (little black dress).